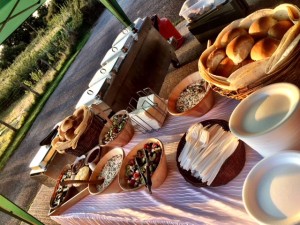 The Hog Roast Exeter team have the knowledge, experience and expertise to provide you with the finest hog roasts in the area, as well as a range of exciting menus designed to suit all tastes and budgets, all made using the freshest, locally-sourced ingredients available. We have the flexibility to cook at any venue in Exeter and provide food that is suitable for any occasion. We understand how crucial the quality of the food and service are to the success of your event, and if you choose Hog Roast Exeter, we will excel on both counts by providing you with a superbly prepared menu that will be presented and served to you with flair and professionalism.
Traditional Slow Roasted Meat
We utilise the traditional method of slowly spit-roasting meat over the course of several hours, which produces a depth of flavour and level of succulence that is simply unachievable when using other cooking techniques. Hog roasting is one of the oldest and most effective methods of cooking pork, and it works equally well with other meats such as beef, lamb or chicken, which is why we also offer these alternatives in our menu options, if pork is not the most appropriate choice for your guests. Our cutting-edge roasting machines are designed to be used in any setting and they can be easily transported to any location. Our versatile catering team are just as adept as our equipment in their ability to produce food of a consistently excellent standard whether they are cooking at a large outdoor gathering or formal indoor event.
Using The Highest Quality Products Available
We would not be able to achieve the impressive results that we do, if we relied on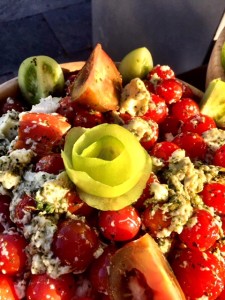 inferior ingredients or ready-made dishes. Here at Hog Roast Exeter, we are incredibly discerning about the provenance of our ingredients and we work exclusively with local food producers whose standards are as exacting as ours. All of our meat is sourced from suppliers who utilise incredibly ethical methods and our organic vegetables and dairy products are the freshest that are available in the local area, a key factor that our customers love about us. The Hog Roast Exeter team have always been committed to sourcing the highest quality ingredients for all of our dishes and we always will be.